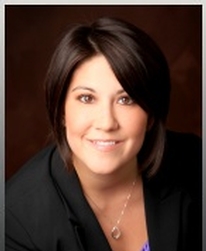 PRACTICES
Insurance Defense Litigation
Commercial and Business Litigation
Personal Injury Defense
Premises Liability
Nursing Home and Day Care Center Negligence
Trucking & Automobile Litigation
Employment Litigation
Professional Liability
Insurance Coverage, Bad Faith and Extra-Contractual Liability Litigation
EDUCATION
University of Denver, J.D., 2009
University of Missouri-Kansas City, B.A., 2005
ADMISSIONS
State of Missouri
State of Kansas
United States District Court, Western District of Missouri
United States District Court, Eastern District of Missouri
United States District Court, District of Kansas
---
Professional Affiliations
Missouri Bar Association
Kansas Bar Association
Kansas City Metropolitan Bar Association
Ross T. Roberts Inn of Court
CONTACT INFORMATION

V-Card
Niki Long is an experienced trial lawyer who has significant experience defending local businesses, mental health care facilities, residential treatment facilities, and child care facilities, as well as defending cases involving wrongful death, premises liability, and negligent hiring and supervision claims. She also has experience assisting with insurance coverage investigations and related coverage.

Niki was selected as a Missouri & Kansas "Rising Star" by Super Lawyers from 2015 through 2019. Only 2.5 percent of Missouri and Kansas lawyers who are 40 years or younger, or in practice for 10 years or less, are named to the list of Rising Stars. In 2015, she was selected as an "Up & Coming" lawyer by Missouri Lawyer's Weekly. This award recognizes lawyers within their first 10 years of practice who have demonstrated excellence and the potential to make a difference in the legal profession and their communities.

In May of 2022, Niki and Dave Boresi received a defense verdict after a 7-day jury trial in St. Louis County, Missouri. The case involved the alleged wrongful death of a 90-year-old woman who had hired BrightStar Care of Kirkwood to provide live-in personal caregivers at her home. The decedent collapsed in her home while under BrightStar's care and suffered a lumbar compression fracture and a hairline fracture in her elbow. She died 11 days later. The decedent's family asserted counts for wrongful death and punitive damages against BrightStar, the on-duty caregiver, the owner, and the director of nursing. Plaintiffs claimed defendants were negligent in hiring, training, and supervising the on-duty caregiver. Before closing arguments, the Court found that plaintiff failed to present substantial evidence to support their claim for punitive damages, and further refused to submit the case against the on-duty caregiver, owner, and director of nursing. Plaintiffs asked the jury to return a verdict for over $5 Million. After deliberating for just over an hour, the jury returned a verdict in favor of BrightStar Care.

Niki received a second defense verdict in 2022 in Jackson County, Missouri, in a case involving a professional negligence claim against an individual. In closing, plaintiff asked the jury for $250,000 but the jury found in favor of the firm's client in less than 30 minutes.

Earlier in her career, Niki obtained a defense verdict in a premises liability case in Johnson County, Kansas, stemming from plaintiff's fall at a restaurant in Overland Park. At the end of the trial, plaintiff asked the jury to award $150,000 for medical bills, lost wages, and pain and suffering. The jury returned a verdict finding neither party at fault for plaintiff's injury and damages.

Niki also tried a case of first impression for a retailer-defendant involving allegations of false imprisonment and battery of a suspected shoplifter. Plaintiff requested punitive damages in closing arguments and the jury returned a verdict for defendant on all claims. On appeal, the Missouri Supreme Court affirmed the judgment in favor of the firm's client and held that Missouri's Merchant's Statute provides retailers with an affirmative defense against allegations of battery thereby expanding the protection afforded to Missouri retailers against loss from theft.

Niki has been instrumental in achieving summary judgment for many of the firm's clients including summary judgment in a complex legal malpractice case where defendants received a record four summary judgment orders including an order denying a substantial claim for post-judgment interest. She obtained summary judgment for a medical billing business on a claim for tortious interference with a business contract. Niki also obtained a dismissal for a local community college pursuant to an exception to the Kansas Tort Claims Act in the U.S. District Court of Kansas. She has been successful in excluding opposing expert testimony in the U.S. District Court for the Western District of Missouri. She has also obtained rulings in favor of the firm's clients in declaratory judgment actions involving insurance coverage disputes on the applicability of policy exclusions.
Niki earned her Juris Doctor at the University of Denver Sturm College of Law. She also holds a Bachelor of Arts degree in Political Science from the University of Missouri-Kansas City. She is a member of the Missouri and Kansas Bar Associations, Kansas City Metropolitan Bar Association, and was a participant in the Ross T. Roberts Inn of Court.

---
Recent Trials
Estate of Ruth Schulte, et al. v. BrightStar Care of Kirkwood, et al., St. Louis County, MO
Angelina Wilborn v. Kara Carnes, Jackson County, MO
Mimi Sommers v. Ja-Del, Inc. and Spirit Master Funding, LLC, Johnson County, KS
Deborah Barkley v. McKeever Enterprises, Inc. d/b/a Price Chopper, Jackson County, MO
Showtime Tow & Recovery, Inc. v. ABC Specialty, Inc., Jackson County, MO,
Digital Ally, Inc. v. Todd Elder, et al., Jackson County, MO