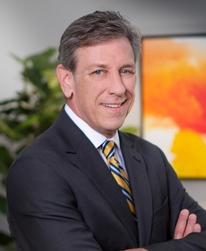 EDUCATION
Saint Louis University, B.A.
Saint Louis University School of Law, J.D.
ADMISSIONS
State of Missouri
State of Illinois
United States District Court for the Eastern District of Missouri
United States District Court for the Southern District of Illinois
United States District Court for the Central District of Illinois
United States Court of Appeals for the Eighth Circuit
CONTACT INFORMATION

V-Card
Mr. Boresi is a seasoned litigator who represents Fortune 100 clients including product manufacturers, health care providers and businesses in over 30 state and federal courts throughout the United States. His practice has included national counsel representations for firearms manufacturers, pharmacy benefit management companies and chemical producers. He is a 1983 graduate of Saint Louis University School of Law with an undergraduate degree in Political Science also earned at Saint Louis University. Mr. Boresi is admitted to practice in Missouri, Illinois and numerous federal district courts. Additionally, he has handled international commodities disputes for mining industry clients in bet-the-company cases where alleged damages exceeded $100M. Likewise, he has represented numerous medical device and pharma manufacturers in matters involving products ranging from anesthesia equipment to sophisticated imaging devices. He has also represented numerous health care providers in cases involving profound brain injuries following childbirth and wrongful death cases.

Mr. Boresi is a lifelong resident of St. Louis, Missouri. His peers have recognized his ethical and practice standards by awarding him the highest Martindale Hubbell rating of "AV." Mr. Boresi has also served as the Chief Legal Officer for a healthcare informatics company, adding transactional work to his practice as well as overseeing all compliance activities, investigations, employment and intellectual property matters as well as governmental and investor relations.
Notable Cases:
Korea Zinc v. Doe Run Company, AAA #50-154T-00398-06, obtained arbitration award exonerating client from claims of more than $125M in connection with delivery of zinc concentrates to South Korea.
Concerned Citizens for Crystal City v. Alberici Construction, Jefferson County, Missouri, #07-JE-CC1264, defense of environmental claims blocking construction of smelter in Crystal City, Missouri.
State Board of Healing Arts v. Barker, #07-0117-HA, defense of licensure action against rural physician charged with 24 counts of gross negligence and incompetence.
Brooks v. Siemens AG, United States District Court for the Western District of Louisiana, #CV-09-0912, defense of German medical device manufacturer of lithotripsy equipment.
Miller/Newgard v. Archer Daniels Midland, Macon County, Illinois, #09-L-60, defense of consolidated cases against manufacturer of air cleaning system component alleged to have caused death of 2 food plant workers by carbon monoxide poisoning.
Handy v. GE Healthcare, St. Louis County, Missouri, #052-09655, defense of anesthesia machine manufacturer when machine caught on fire while patient was intubated and undergoing surgery.
Kareem v. Leland House, St. Louis City, Missouri, #12-8399, defense of nursing home in litigation involving 4 patient deaths from hyperthermia during heat wave.
Siade v. GHP, United States District Court, Eastern District of Missouri, #4:04CV-00246, defense of health care insurer on ERISA benefits claim for investigational cancer.
Stone v. Washington University School of Medicine, City of St. Louis, #0822-CV-01564, defense of alleged medical malpractice in kidney biopsy.
Tongue v. Olin Corporation, United States District Court for Middle District of Pennsylvania, #494-1125, alleged defective ammunition resulting in fatality at trap shooting event.
Wellington Environmental, Inc. v. Talbert, St. Louis County, Missouri, #08SL-CC02052, defense of non-compete and non-solicitation claims.
White v. Olin Corporation, Orange County, California, #78-63-67, defense of brain injury alleged in motorcycle vs. chain "clothesline" accident.