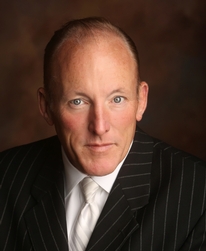 PRACTICES
Insurance Coverage, Bad Faith and Extra-Contractual Liability Litigation
Trucking & Automobile Litigation
White Collar Criminal Defense
Commercial and Business Litigation
Class Action Defense
ADMISSIONS
State of Missouri Bar
State of Kansas Bar
United States District Court, Western District of Missouri
United States District Court, Eastern District of Missouri
United States District Court, District of Kansas
United States District Court of Southern Texas
United States District Court of Southern Wisconsin
United States District Court, Central District of Illinois
Bar of the Prairie Band Potawatomi Nation
United States Court of Appeals for the Eighth Circuit
United States Court of Appeals for the Tenth Circuit
---
Professional Affiliations:
Kansas City Metropolitan Bar Association
Springfield Metropolitan Bar Association
Kansas City Claims Association
Springfield Claims Association
Missouri Organization of Defense Lawyers
International Institute of Law and Medicine
Association of Certified Financial Crime Specialists
John L. Mullen
Founding Member
CONTACT INFORMATION

V-Card
Mr. Mullen specializes in complex commercial and personal lines insurance coverage disputes, extra-contractual liability litigation and complex commercial litigation. He has significant trial experience representing insurance companies in third-party insurance coverage disputes as well as E&O, D&O and fraud claims. Mr. Mullen also has significant experience in transportation and trucking litigation and his clients include some of the largest trucking companies in the country. He is member of the Transportation Lawyers Association and has been named as one of America's Top 100 Civil Defense Litigators. Mr. Mullen has additional significant experience in representing financial institutions in regulatory enforcement actions and related white collar criminal defense. Mr. Mullen is a frequent lecturer to bar associations, insurance companies and claims associations on insurance extra-contractual liability, insurance bad faith litigation, insurance coverage and fraud. Mr. Mullen has been named a Missouri and Kansas Super Lawyer from 2008 to 2017 in the area of Insurance Coverage and has been named "Best of the Bar" on numerous occasions. Mr. Mullen has been named a Fellow by the International Institute of Law and Medicine. Mr. Mullen has tried to verdict in excess of 130 civil jury trials in both Federal and State courts throughout the country. Mr. Mullen received his undergraduate degree in political science from Missouri State University in 1988 and his Juris Doctor from Loyola University in 1991.

---
Recent Notable Cases:
USA v. Confidential. Part of team that successfully negotiated a Deferred Prosecution Agreement with US Attorney's Office for the Southern District of New York regarding a financial institution's failure to timely file suspicious activity reports relating to account activity with deposits in excess of $100,000,000.
KC Ravens v. Micah Energy Corporation. Obtained a $5,500,000 judgment in the United States District Court for the Western District of Missouri against an investment banking operation on claims of civil conspiracy and fraud arising from a $500,000,000 coal mine bond underwriting.
Progressive Northwestern Ins. Co. v. Handshumaker et al., 2:15-CV-02324-JAR-TJJ. Obtained summary judgment in the in favor of a third-party liability insurance carrier on an insurance coverage and extra-contractual liability claim.
Lofton v. Alfa Vision Ins. Corp. Obtained summary judgment in the Circuit Court of Oregon County, Missouri in favor of a third-party liability insurance carrier on an extra-contractual liability and intentional misrepresentation claim.
Nodaway Valley Bank v. E.L. Crawford Construction, Inc., et al. Obtained summary judgment in a Missouri state court proceeding in favor of a general contractor that significantly burned a community bank building during renovations. Summary Judgment was based upon the waiver of subrogation clause contained in the standard form AIA contract documents.
Sexton v. American National Property & Casualty. Obtained an order of dismissal in a case where an additional insured on a contractor's policy brought suit against the insurer for bad faith failure to defend and breach of contract.
Hardcore Concrete v. Fortner Ins. Services, et al. Obtained a complete reversal in a state appellate court of a jury verdict against a managing general agency for a Lloyds of London syndicate that admittedly misassembled an insurance policy resulting in claims against the insured being denied and forcing the insured out of business.
---
Reported Cases:
Progressive Ins. Co. v. Reece, 498 S.W.3d 498 (Mo. App. 2016)
Progressive Northwestern Ins. Co. v. Handshumaker, et al., 2:15-CV-02324, US Dist. Ct., District of KS
Sexton v. American National Property & Casualty, 2015 WL 4523823
KC Ravens, LLC v. Micah Energy Corporations, et al., 2014 WL4471395
American Nat'l v. Wyatt, 400 S.W.3d 417 (Mo. App. 2013)
Alfa Specialty Ins. Co. v. Ellis, 2013 WL 4833472 (W.D.Mo.,2013)
Jefferson Acquisition, LLC v. CCSB Financial Corp., 406 S.W.3d 119 (Mo. App. W.D. 2013)
Clark v. Progressive Ins. Co., 390 S.W.3d 208 (Mo. App. 2012)
Charles v. Consumers, Ins., 317 S.W.3d 892 (Mo. App. W.D., 2012)
JF Enterprises, LLC v. Fifth Third Bank, 824 F.Supp.2d 818 (N.D.Ill.,2011)
Willis v. Quad Lakes Enterprises, L.L.C., WL 3957339 (W.D. Mo. 2011)
Agnello v. Walker, 306 S.W.3d 666 (Mo.App. W.D. 2010)
Capital Resources, LLC v. Pointer, WL 982420 (D. Kan. 2009)
Hayes v. Price, 313 S.W.3d 645 (Mo. 2010)
Hopper v. Grinnell Mutual Reinsurance, 220 S.W.3d 399 (Mo. App. 2007)
Hardcore Concrete, LLC v. Fortner Insurance Services, Inc., 220 S.W.3d 350 (Mo. App. S.D. 2007)
Shelter Insurance Co. v. Ballew, 203 S.W. 3d 789 (Mo. App. 2006)
Bartell v. Govoreau, 2005 WL 5989792 (W.D. Mo. 2005)
Roberts v. Progressive Northwestern Insurance Co., 151 S.W. 3d 891 (Mo. App. 2004)
Nodaway Valley Bank v. E.L. Crawford Construction, Inc., et al., 126 S.W.3d 820 (Mo. App. W.D. 2004)
Shelter Mutual Ins. Co. v. Crunk, 102 S.W.3d 560 (Mo. App. 2003)
Peckels v. Wyatt Farms, Inc., 112 S.W.3d 54 (Mo.App. W.D. 2003)
Hall v. Progressive Ins. Co., 41 P.3d 303 (Kan. Ct. App. 2002)
Lines v. Mercantile Bank, 710 S.W.3d 676 (Mo. App. S.D. 2002)
Crisswell v. Short, 70 S.W.3d 592 (Mo. App. 2002)
Overcast v. Billings Mutual Ins. Co., 11 S.W.3d 62 (Mo. 2000)
Elmahdi v. Ethridge, 987 S.W.2d 366 (Mo. App. W.D. 1999)
Guidant Specialty Ins. Co. v. Duncan, 71 F.Supp. 2d 1090 (D. Kan. 1999)
McKown v. Wright, 956 S.W.2d 465 (Mo. App. W.D. 1997)
Vermillion v. Pioneer Gun Club, 918 S.W.2d 827 (Mo. App. W.D. 1996)
U.S. v. Warfield, 97 F.3d 1014 (8th Cir. 1996)
Life Ins. Co. of North America v. Centennial Life Ins. Co., 927 F.Supp. 1476 (D.Kan. 1996), 133 F.3d 932 (C.A. 10 Kan. 1998)
Thomas E. Johnson v. Centennial Life Insurance Company, 885 F.Supp. 227 (D. Kan. 1995)
Gabriel v. Shelter Mut. Ins. Co., 897 S.W.2d 119 (Mo. App. S.D. 1995)
Stuart v. Mills, 899 S.W.2d 156 (Mo. App. S.D. 1995)
Inter-City Beverage Co., Inc. v. Kansas City Power & Light Co., 889 S.W.2d 875 (Mo. App. W.D. 1994)
In Interest of DDA, 864 S.W.2d 363 (Mo. App. 1993)
---
Speaker/Lecturer/Publications:
Missouri Tort Reform & Extra-Contractual Liability Exposure (2017, 2018)
Emerging Trends in Extra-Contractual Liability Litigation (2014, 2015, 2016)
Emerging Issues in Bad Faith Litigation (2013, 2014)
Bad Faith (2012)
Bad Faith (2011)
Bad Faith (2010)
Litigating Bad Faith Insurance Claims (2009)
Bad Faith Litigation in Missouri (2008)
Trends in Insurance Coverage Litigation (2007)
How to Avoid Bad Faith (2006)
Tort Reform (2006)
Missouri Construction Defect & Mold Litigation (2003)
Recent Developments in Mold Litigation and General Liability Insurance (2003)
Claims Evaluation Seminar (2002)
Claims Litigation Seminar (2002)
The Definite Guide to Settling Uninsured and Underinsured Motorist Cases (2002)
Missouri Bad Faith Litigation (2002)
General Liability Insurance (2001)
Directors and Officers Liability Insurance Coverage (2000)
Wrongful Death Valuation (1999)
Trial Strategies in Defense of Soft Tissue Injury Cases (1997)
Bad Faith: What It Is and How to Avoid It (1995)