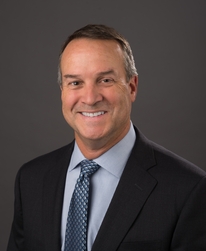 PRACTICES
Insurance Coverage, Bad Faith and Extra-Contractual Liability Litigation
Commercial and Business Litigation
Construction Litigation
Insurance Agent & Broker Liability
Lender Liability
Premises Liability
Products Liability
Professional Liability
Trucking & Automobile Litigation
Governmental Entity Defense
Insurance Defense Litigation
EDUCATION
University of Missouri - Kansas City, J.D. (1987)
University of Missouri - Columbia, B.J. (1984)
ADMISSIONS
State of Kansas
State of Missouri
United States District Court, District of Kansas
United States District Court, Western and Eastern Districts of Missouri
United States Court of Appeals, Tenth Circuit
United States Court of Appeals, Eighth Circuit
---
Professional Affiliations:
Missouri Organization of Defense Lawyers
Missouri Bar Association
Kansas City Metropolitan Bar Association
Kansas City Claims Association
John E. Franke
Founding Member
CONTACT INFORMATION

V-Card
Mr. Franke was born in Kansas City, Missouri, 1962, admitted to the Missouri bar in 1987 and the Kansas bar in 1988, the United States District Courts for both states, the United States Court of Appeals for the Eighth and Tenth Circuits and the Supreme Court of the United States. Mr. Franke specializes in insurance defense litigation, with an emphasis in commercial cases. He is "AV" rated by Martindale Hubbell, and selected as a 2019 Top Rated Lawyer in Insurance Law.
Mr. Franke has extensive jury trial experience in all aspects of insurance matters, including first-party actions against insurers, bad faith litigation, catastrophic injury cases, commercial and business litigation, professional liability - specializing in architects & engineers and directors & officers liability, product liability, construction and transportation matters. In addition, he has extensive experience in insurance coverage matters, including prosecuting declaratory judgment actions. He also has particular experience in handling bad faith and first-party matters on behalf of insurance companies nationwide. Mr. Franke has been selected as Best of the Bar by the Kansas City Business Journal numerous times and selected as a "Super Lawyer" by Law and Politics Magazine in every year since 2006.
Mr. Franke received his Juris Doctor from the University of Missouri - Kansas City and was a member of the Law Review. He is a member of the Missouri Bar Association, Kansas City Metropolitan Bar Association, Missouri Organization of Defense Lawyers and the Kansas City Claims Association. He is a frequent lecturer on insurance defense issues and trial techniques.
---
Recent Significant Trials:
CUI v. Broadband, Case No. 4:16-cv-516, United States District Court, Eastern District of Missouri (Breach of Contract, Indemnity and Equitable Subrogation case following $1.5 million settlement of underlying rape case).
Kalcik v Metropolitan Group Property & Casualty Insurance Co., et al., Case No. CV 598, Sedgwick County, KS. (Underinsured Motorists and breach of contract claims July, 2018)
Mahamed v Super Shuttle International and Munye, Case No. 1616-CV12620, Jackson County, Missouri (Closed Head Injury/Skull Fractures, Total Disability)
Pollard, et al v T***** Design Build, Inc.. Case No. 01-17-0002-0087, AAA Arbitration (Architect Professional Liability).
Hoy v. Rider, Case No. 2015-CV-001355-TC, District Court of Sedgwick County, Wichita, Kansas (Excess exposure liability case).
Johnson v. Davidson, et al., Case No. 1416-CV26731, Jackson County, Missouri (Police Officer Excessive force case).
Sims v. AMC Theatres, Case No. 1416-CV08399, Jackson County, Missouri, (Premises liability/defective lighting).
Brimm v. MTS Contracting, Case No. 0916-CV36669, Jackson County, Missouri (Scaffold accident at a construction site)
Sanders v. Durham School Services, Case No. 0722CC-9189, St. Louis, Missouri (Transportation Action)
Johnson v. Hatfield, et al., Case No. 06CV07957, Johnson County, Kansas (Negligence, Closed Head Injury)
Bauer v. Belton Foods, Inc., Case No. CV101-808CC, Cass County, Missouri (Breach of Contract Action)
Wiebe v. American Family, Case No.: CV3822, Johnson County, Kansas, (Bad Faith Action)
Netwig v. Willamette Industries, Inc., Case No. CV02143CM, Federal Court, United States District of Kansas, (Product Liability, Blindness)
Richey v. Catherine Philipp-Leatz, et al., Case No. 16CV20955, Jackson County, Missouri, (Negligence, Paraplegia)
Nachum v. Welliver, Case No. CV23263, Jackson County, Missouri, (Construction Defect)
Samuels v. American Family, Case No. CV00925HFS, Federal Court, United States Western District of Missouri, (Uninsured Motorist, Vexatious Refusal)
Stone v. Perry, Case No. CV102005436, Clay County, Missouri, (Tortious Interference, Conversion)
Verni v. Cleveland Chiropractic College, et al., Case No. CV210044, Jackson County, Missouri, (Fraud, Breach of Contract)
Williams v. School Services & Leasing, Case No. CV217016, Jackson County, Missouri (Wrongful Death
---
Reported Appellate Cases:
Kissinger v. Am. Family Mut. Ins. Co., 563 S.W.3d 765, 768 (Mo. Ct. App. 2018), transfer denied (Sept. 25, 2018), reh'g denied (Sept. 25, 2018)
American National Property & Casualty Co. v. Wyatt & Ferguson, 400 S.W. 3d 417 (Mo. App. W.D. 2013)
Bauer v. Belton Foods, 350 S.W. 3d 478 (Mo. App. W.D. 2011)
Johnson v. Hatfield, et al., No. 09-103146-A (Kan. App. 2011)
Estate of Anderson v. Safeco Ins. Co. of Illinois, 567 F. 3d 404 (8th Cir. Mo. 2009)
Wiebe v. Hicks, 192 P. 3d 184 (Kan. App. 2008)
Botorff Const., Inc. v. Gates, 260 S.W. 3d 373 (Mo. App. W.D. 2008)
Verni v. Cleveland Chiropractic College, 212 S.W.3d 150 (Mo. banc 2007)
Meadows v. Rudisill, 160 Fed. Appx. 546 (8th Cir. (Mo.) 2005)
Home Quest Mortg., LLC. v. American Family Mut. Ins. Co., 393 F. Supp. 2d 1096 (D. Kan. 2005)
Henson v. Dutch Flowers, LLC, 169 S.W. 3d 868 (Mo. App. W.D. 2005)
Samuels v. American Family Insurance Co., 159 S.W.3d 868 (Mo. App. W.D. 2005)
Netwig v. Georgia Pacific Corp., 375 F.3d 1009 (10th Cir. 2004)n
Wilson ex rel. Wilson v. Simmons, 103 S.W.3d 211 (Mo. App. W.D. 2003)
American Standard Ins. Co. of Wisconsin v. Bittick, 112 S.W.3d 55 (Mo. App. 2003)
Long v. Cross Reporting Services, Inc., 103 S.W. 3d 249 (Mo. App. 2002)
Long v. Funeral Directors Services, Inc., 96 S.W. 3d 885 (Mo. App. 2002)
Simpson v. Home Depot, Inc. 203 F.R.D. 643 (D.Kan. 2001)
Rinehart v. Anderson, 985 S.W.2d. 363 (Mo.App. W.D. 1998)
American Standard Ins. Co. of Wisconsin v. May, 972 S.W.2d 595 (Mo.App. W.D. 1998)
Safeco Ins. Co. of America v. Rogers, 968 S.W.2d 256 (Mo.App. W.D. 1998)
Slater v. Cincinnati Ins. Co., 165 F.R.D. 100 (D.Kan. 1996)
American Family Mutual Ins. Co. v. Mission Medical Group, Chtd., 72 F.3d 645 (8th Cir.(Mo.) 1995)
Johnson v. Centennial Life Ins. Co., 885 F.Supp. 227 (D.Kan. 1995)
Biester v. Midwest Health Services, Inc.1994 WL 541827 (D.Kan. 1994)
Safeco Ins. Co. of America v. Tozier,1994 WL 476304 (D.Kan. 1994)
Walton v. American Family Mut. Ins. Co.,1994 WL 409615 (D.Kan. 1994)
Combined Communications Corp. v. Trans Western Exp., Ltd., 1994 WL 374504(D.Kan. 1994)
An Interest of D.D.A., 864 S.W.2d. 363, (Mo.App. W.D. 1993)
American Family Mut. Ins. Co. v. Kohrs, 1993 WL 289170 (D.Kan. 1993)
American Family Mut. Ins. Co. v. Kohrs, 1993 WL 191365 (D.Kan. 1993)
Walton v. American Family Mut. Ins. Co., 1993 WL 191368 (D.Kan. 1993)
In Interest of A.G., 853 S.W.2d. 310 (Mo.App. W.D. 1993)
---
Recent Speaking Topics/Publications:
Claims Handling to Avoid Bad Faith Claims
537 Agreements, Mary Carter Agreements, and Prejudgment Interest Demand Letters
How to Handle Defendant's Independent Medical Examination from Records Review through Deposition
How to Conduct Voir Dire
Unfair Claims Practices
Trial Practice
Survey of Kansas Law
Survey of Missouri law
Missouri Tort Reform