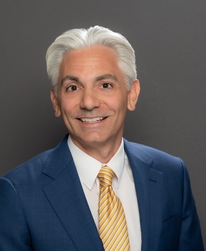 PRACTICES
Construction Litigation
Governmental Entity Defense
Premises Liability
Products Liability
Professional Liability
Trucking & Automobile Litigation
EDUCATION
Saint Louis University, Honors BA, Criminal Justice
University of Missouri-Kansas City School of Law, JD
ADMISSIONS
State of Kansas
State of Missouri
United States District Court for the District of Kansas
United States District Court for the Western District of Missouri
United States District Court for the Eastern District of Missouri
Eighth Circuit Court of Appeals
Ninth Circuit Court of Appeals
Tenth Circuit Court of Appeals
CONTACT INFORMATION

V-Card
Derek Johannsen is an experienced trial lawyer who practices civil litigation with an emphasis in defense of claims of physical injury and severe emotional distress. Mr. Johannsen regularly defends both corporate and individual clients in multi-million dollar claims involving potential personal exposure to his clients. Mr. Johannsen has experience defending cases that have received significant media coverage and scrutiny stemming from the salacious nature of their allegations.

In May 2022, Mr. Johannsen limited a verdict against the local YMCA in Finney County, Kansas to an award of less than $1,500 in a case where plaintiff sought mid six figures on a claim involving an injury to a minor that included a life flight. In 2018, a jury returned a verdict in favor of his client, Hotel of Terror, LLC, a Springfield haunted house where plaintiff, Benjamin Cain, alleged he was injured in 2015. The jury deliberated for 62 minutes before returning their verdict in favor of the defense.

Mr. Johannsen has defended numerous single and multi-plaintiff lawsuits brought against military boarding schools facing claims of physical trauma and extreme mental distress stemming from various forms of abuse, hazing, outrageous conduct and bullying.

In 2017 Mr. Johannsen convinced a Jackson County, Missouri Court to grant Summary Judgment for the defense 96 hours before trial in a matter that had been litigated for nearly three years. That case, Jimmy Prater v. Britz Construction, involved the death of a worker who was tragically killed, on video, during the demolition of a building that collapsed in an unexpected manner.

In 2013, Mr. Johannsen and John Schultz successfully defended a local funeral home against claims of intentional infliction of emotional distress, negligent infliction of emotional distress and violation of the Missouri Merchandising and Practices Act where their clients were alleged to have conducted bait and switch business practices in addition to allegedly holding a corpse for ransom. Plaintiff requested in excess of a million dollars and punitive damages in closing arguments and the jury returned a verdict for defendants on all counts.

From 2012 to 2016, Mr. Johannsen was named a "Missouri/Kansas Rising Star" in the "SuperLawyers" edition of Law and Politics Magazine. He has now appeared as a "SuperLawyer" in four consecutive years. Mr. Johannsen received his Juris Doctorate from the University of Missouri-Kansas City School of Law. During law school, he received the Thomas E. Deacy, Sr. award for excellence in trial advocacy. After achieving the highest score in the trial advocacy program, he was selected to represent the university at a national convention of trial attorneys in Toronto, Canada. He served as the law school Honor Court Prosecutor, overseeing the investigation and enforcement of violations of the school honor code. He received his Honors Bachelor of Arts degree in Criminal Justice from Saint Louis University, where he graduated magna cum laude.

Mr. Johannsen currently serves as the President of the Kansas City Chapter of the Claims and Litigation Management Alliance.
Recent Trials
Cott v. YMCA, Finney County, KS
Cain v. Hotel of Terror, LLC, Greene County, MO
Underwood v. Memorial Chapel Funeral Home, Jackson County, MO
Luke v. City of Stansbury, Gentry County, MO
Sowers v. Hill, Atchison County, KS
Green v. Garner et al., U.S. District Court, Southern District of MO
Whetstine v. Billings, Cass County, MO
Fligge v. Damon Purcell Construction, Jackson County, MO
Hickman v. McCain, Jackson County, MO
Reported Cases
Butkovich v. City of Lee's Summit, Teresa Williams and Terri Round, 2015 WL 1476780 (2015)
Bauer v. Bowes, 350 S.W.3d 478 (Mo. App. W.D. 2011)
American Special Risk Management Corp. v. Cahow, 286 Kan. 1134 (2008)
Campbell v. Rasdall, 2007 WL 2377285 (Kan. App. 2007)
Miessler v. John Solida and Sons Tree Service, Inc., 2006 WL 2465508 (Kan. App. 2006)
Speaker/Lecturer/Publications
Claims of Emotional Distress in Missouri, Missouri Tort Lawyers Desk Reference (2015).